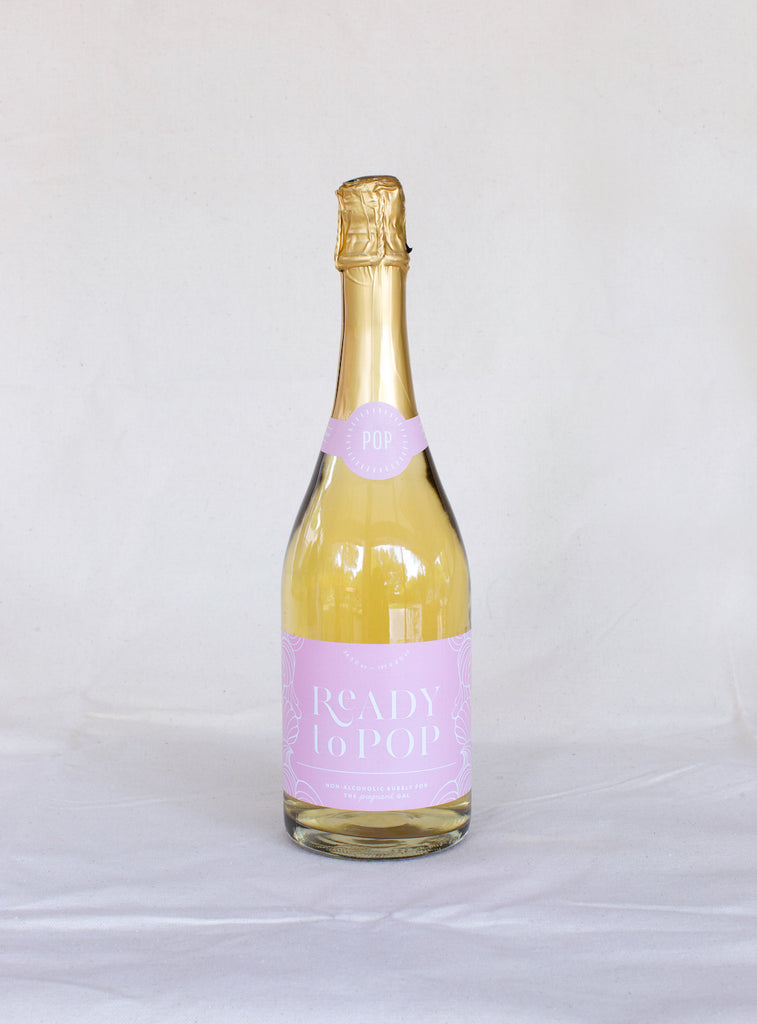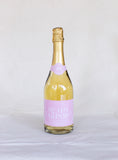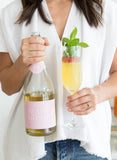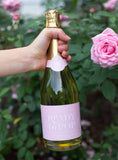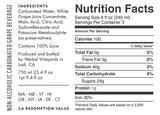 Non-Alcoholic Champagne - Pink
$19.99
750 ml / 24.5 fl oz
100 calories per serving
For the ultra-feminine or any mama-to-be expecting a girl, Ready to Pop in pink is the way to go.
Our non-alcoholic bubbly tastes of refreshing green apple and ripe pear flavors, followed by a crisp clean finish. 
Combine with fresh squeezed orange juice for that Mimosa you've been missing, or with peach purée for a guilt-free Bellini.
*Shipping: Orders take 1-3 business days to process, and will then be shipped via USPS Priority or UPS Ground. Contact us directly if you have questions about order timing.